The SBFC Story
---
Some dreams are born in storms. On one stormy night of July 2017, as the incessant rain was lashing the glass panes of the business centre of a Mumbai hotel, some individuals came together and a dream was born. Every dream in business needs execution and it needs finance. Both came together that night with a common vision. To build a world class Financial Institution delivering scale with profitability through the cycles. How will we do this? By making Loans Easy by designing and delivering them with Excellence, Innovation and Integrity. We will use Technology Intelligence and Human Knowledge to find deserving customers and make their loan experience easy.
SBFC Market Segment
---

India is a nation of shopkeepers and small businesses. If we see the history of the country since Independence there have been broadly four categories of human endeavour outside of Agriculture. People who were employed by the Government, Professionals like Doctors, Engineers, Architects, Chartered Accountants etc, people running small businesses often passed through generations and people employed in these un-organized sectors. Even today barely 8% of employment is in organised sector. Up until very recently, the small businesses and their employees were only dealing with cash and not a part of the banking system. This meant that their loan needs were met by either trade credit or local money lenders at usurious rates of interest.
The advent of Jan Dhan- Aadhar- Mobile and personal credit scores like CIBIL, Experian, CRIF HiMark etc and the implementation of GST has brought several of these businesses, their promoters and employees into formal banking channels. This, accompanied by a rise of living standards in the second and third tier cities and the penetration of E-Commerce into these markets have opened up markets that were not there earlier.
There are over 50 million Micro Small and Medium Enterprises (MSME)s in India employing about 40% of workforce of the country. They contribute 37% of India's non agriculture GDP and over 40% of the nations exports. While MSME share of commercial credit outstanding is at a healthy 23%, just five states of Maharashtra, Tamil Nadu, Gujarat, Andhra Pradesh & Telangana and Uttar Pradesh contribute 45% of credit to this segment. Within this majority of funding has been in top tier cities. MSME is a vast term, it covers a hole in the wall family shop to fairly large enterprises employing hundreds to workers and having large formal structures. A very large portion of credit goes to the large SMEs.
There is a segment that is thus under-served. The micro enterprises in non top tier towns.
Birth of SBFC.
---
On 28th September 2017 we did a Slump Sale buyout of the retail business of Karvy Financial Services. We transferred the branches and employees into SBFC and bought out a handpicked retail secured portfolio. Thus was born a unique startup with a eight year history! The management team although comprises of individuals with stellar track records in Banks and Leading NBFCs who have come in because they want to co-write the Small Business FinCredit story.
SBFC Approach
---
Truth sometimes hides in plain sight. These businesses are ubiquitous, spread throughout the country and hence tough to reach. These businesses are often extensions of individuals with cash flow ebbing and flowing to and fro from the individual and the business she runs. As a lender one is trying to understand the ability and willingness to pay and usually what one relies on to get there is past performance and present cash flow position of the business. This presents another challenge. The proposals here are often what we call Thin File. The amount of credible information that you can rely on is limited and we need to go above and beyond to really understand the business, the cash flow, the need, the sustainability and the Individual's intention.
We also believe that we do not sell a product. We are in the relationship business. Hence, we do not operate through third party agents to source business but our officers directly reach out to the customers and handle the relationship pre and post lending.
We are not in the business of distribution, we are in the business of risk management. We believe that if we can understand the customer, the need, the cash flows and the reputation of the customer we are evaluating, we will write superior credit. Yet, all this need not take time. Its a misnomer to believe that the more time you take to evaluate a proposal the better would be the understanding. We believe that if you know what you are looking for, you achieve quality with speed. A quick "No" is often better than a delayed "Yes."
What's under SBFC's Bonnet?
---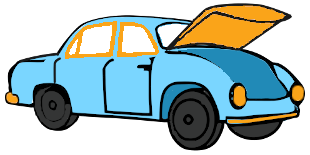 We operate on a Phygital Model. We extensively use technology but we also believe that human touch is critical to understanding and underwriting credit to this customer segment. We therefore have an expanding branch network with boots on the ground
in 16 states with over 80 branches in
51 Indian Cities. We have a
lso
taken the entire process from application to disbursal Digital through our
www.sbfc.com
using our in-House LOS/App called LeviOSa. (Meaning Light). We also understand that the small customer may not yet be comfortable with this technology and hence also operate on an Assisted Digital Model where our Loan Officers have the app through which they digitalise the application process at the office/residence of the customer. Leviosa is integrated at the back end with India Stack, Scorecards, Banking and Tax papers check enabling our officer to give an instant sanction. No files, no paperwork, no we will get back to you later.
We understand that the Micro Enterprise is light in financial data and hence we use various non financial alternative data sources to arrive at a credit decision. It is highly complicated to keep anything easy. At the back end we have deployed data warehouse and Back-end Analytical Intelligence and use integrated straight through processes to deliver an easy experience to the customer. What is unique to us is the back end intelligence we have built in our Direct To Customer(D2C) approach. We crunch hundreds of data points to arrive at segmental understanding of these small businesses and identify potential good credit in areas where we have a branch. The machine identifies, the human executes. The car is simple to drive, what's below the bonnet drives that simplicity.
What makes SBFC?
---
Financial Strength makes us who we are.
-SBFC has begun its journey with strong Financial Muscle. We have more capital than what is needed to start a scheduled bank. In a business whose raw material is money, this the ability to have financial muscle is critical. Our Investors, The Clermont Group and Arpwood share the vision of building a significant Financial Institution.
People make us who we are.
- The assets of SBFC walk out of the door at the close of play each day and what they do within the time they clock in is what the company will deliver on. We have taken care to hand pick a team that is the best in business right down to the regional and branch level. We focus on their constant training and facilitate them to deliver excellence and innovation through integrity.
Risk Management & Operational processes make who we are.
- We understand that a loan is not over till the last EMI comes back. For us, Business, Credit, Operations and Collections are four distinctly different verticals. They report independently all the way up to ensure no conflict and adequate checks and balances in the system. At SBFC we believe in controlled aggression. A strong Risk and Compliance culture is at the core of our business governance.
Analytical strength makes us who we are.
-The way we crunch data at the back end to understand the cash flows of various customer segments and their unique characteristic gives us an ability to deliver speed with higher accuracy. We are sector agnostic and spread our risk very granularly across segments and geography to ensure lesser risk of harsh winds that may blow from sector to sector over time.
Technology makes us who we are.
- We strongly believe that we can make "Loans Easy" only if the process is made easier for employees and customers. With Mobile first approach, our employees are empowered with the Mobile App for the Loan Origination. Our Loan Origination System, LeviOSa, is a Mobile and Web application, strong micro-services based workflow engine, integrated with many interfaces online for faster processing and effective credit decisioning. Our analytical rule engine helps us in faster credit decisioning and hence the quicker turn around time to customers. With our Mobile Customer App, we are providing the power of self-service in the hands of the customers.
ICICI Bank and Small Business FinCredit India to jointly finance credit to MSMEs
---
January 04, 2019
Offers loan against property to MSMEs worth upto Rs. 1 crore
First-of-its-kind programme by a bank and a NBFC
Mumbai: ICICI Bank today announced that it has signed a Memorandum of Understanding (MoU) with Small Business FinCredit India Pvt. Ltd. (SBFC), a systemically important Non-Banking Finance Company for entrepreneurs, to jointly provide credit to MSMEs. The partnership has been forged under the aegis of RBI's circular dated September 21, 2018 that permits banks to engage with a Non-Banking Financial Company (NBFC) to co-originate loans for the creation of priority sector assets.
The agreement enables MSMEs to obtain loans upto Rs. 1 crore for a tenure of 15 years. This is a first-of-its-kind lending programme in the country between a bank and a NBFC. Under this arrangement, ICICI Bank will co-originate loan against property with SBFC at a mutually agreed ratio. The flow of funds from ICICI Bank will help customers to aid their businesses in a seamless manner.
Talking about the partnership, Mr. Ravi Narayanan, Head - Secured Assets, ICICI Bank said, "ICICI Bank has played a key role in the development of infrastructure in India over the last two decades. In keeping with this legacy, we are delighted to join hands with SBFC to bring forth seamless credit as priority sector loans to MSMEs to strengthen them financially and assist the growth of business. This is a first of its kind lending arrangement between a bank and a NBFC that will enable seamless flow of credit to MSMEs. With this initiative, we aim to support the entrepreneurial aspirations of customers who can contribute to the infrastructure growth story of the country."
Talking about the partnership, Mr. Aseem Dhru, MD & CEO, SBFC Pvt Ltd. said, "We at SBFC are delighted and humbled to work with an institution like ICICI Bank and being the first NBFC – Bank co-origination enabled by the September RBI circular. This combines the balance sheet strength and superior credit screening experience of the bank with our ability to reach out to the underserved businesses across the country's smaller towns. This is a partnership of nimbleness and reach with strength and experience. Through this we will enable credit delivery to the micro- enterprises using technology, reach and deliver credit at the right price point that replaces market borrowings or trade credit and improve the cash flows of these businesses."
About ICICI Bank: ICICI Bank Ltd (NYSE:IBN) is a leading private sector bank in India. The Bank's consolidated total assets stood at US$ 160.5 billion at June 30, 2018. ICICI Bank's subsidiaries include India's leading private sector insurance, asset management and securities brokerage companies, and among the country's largest private equity firms. It is present across 17 countries, including India.
About SBFC: Small Business FinCredit India Pvt Ltd (SBFC) is a systemically important Non Banking Finance Company set up with a view to provide credit to the under served and under penetrated market of small entrepreneurs in fringes of Urban and Semi Urban towns across the country. With over 90 branches spread across more than 60 cities and a staff of over 800 employees, it reaches out to these traditional micro enterprises that form the backbone of the Indian economy.
SBFC has developed a Phygital model leveraging technology by a stitched architecture where the entire work flow, from origination to disbursals and repayments moves digitally in the system using a bespoke state of the art Loan Origination System christened 'Leviosa'. This enables evaluation of customer income through Income tax & GST returns, banking transactions etc to arrive at quick decisioning while ensuring that human face and interactions keep relationships first as well as deliver better credit assessment of the customer.
SBFC has an equity of Rs. 850 crores with Rs.1100 crores of Assets Under Management. Its management team comprises of professionals each with over two decades of experience in Financial Services.
For news and updates, please visit:
https://www.linkedin.com/company/sbfc-india/